I forgot to tell you about dinner yesterday! Well, dinner was nothing special, but we saw a family of geese. There was a mommy and daddy: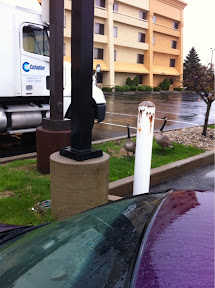 And at least twelve little babies! Here are a few of them:
They weren't afraid of us at all, and one of the parents got a little attitude with Scott when he stepped out of the car to take a picture for me (I was nursing Claire).
- Posted using BlogPress from my iPhone